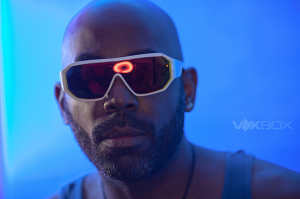 Mission Statement: Capturing light and moments in time.
Motto: "Lux ex Tenebris"
Biography
I'm Vox President and Founder of Voxefx Photography & Media.
I am a self taught Portrait, Fashion, Glamor, Event Photographer,. I am former Military, well traveled, lived abroad, and I am a Father and Husband who loves music, pop culture and politics.
I came to love Photography watching my Mother shoot and develop her own film many years ago.
Having lived in many parts of the world I used photography as a Memory tool, capturing moments in time and space, documenting places, people, and events that I would have probably otherwise forgotten. I now primarily focus on Fashion, Glamour and Portraits.
Influences: A few quick ones, Helmut Newton, Annie Leibovitz, David LaChapelle, Gordon Parks, Jean Paul Goude
VOXEFX PHOTOGRAPHY
VOXBOX© STUDIO
VOXEFX PHOTOGRAPHY
VOXBOX© STUDIO